For From Remnant players, if you are trying to get more resources in the game, redeem codes provided by the developer is a good choice, here are the latest codes, let's check it out.
Roblox From Remnant Codes
Here are the current working Roblox From Remnant codes:
koda – 5 Semblance Spins, 5 Color Spins
milky – 10 Semblance Spins, 10 Color Spins
Expired Codes
Launch – 5 Semblance, 5 Color Spins
GucciShoes – 5 Semblance, 5 Color Spins
freefoodyum – 5 Semblance, 5 Color Spins
How to redeem codes in Roblox From Remnant
To redeem codes in From Remnants, open up the menu screen by pressing the "M" key. Scroll to the fourth option, which looks like a gift box or present. Tap on that to bring up the code redeem screen. You should see a large black box with the text "code here," which is where you want to type in your codes.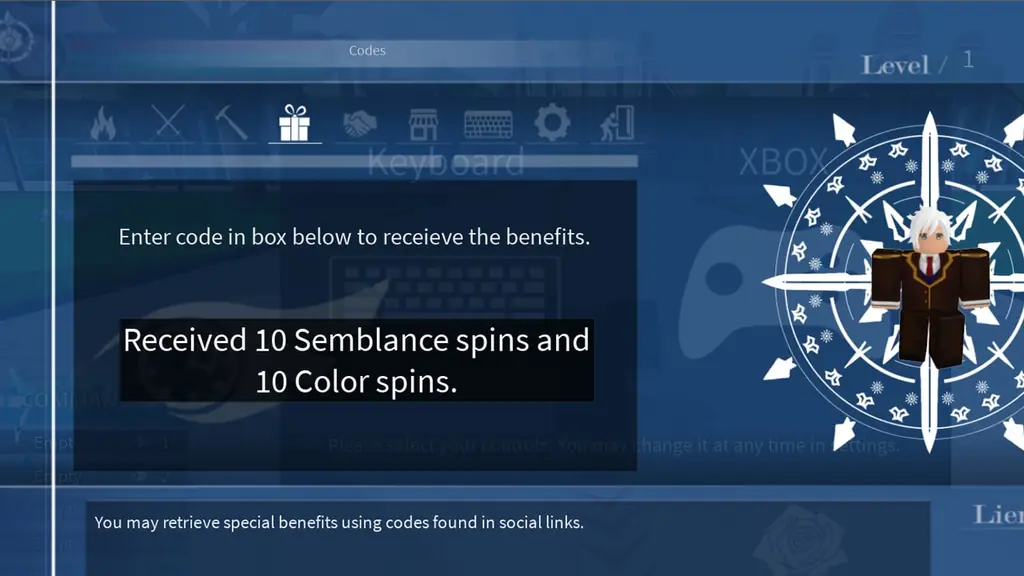 What is Roblox From Remnant?
Welcome to the world of remnant. Remnant is a free-roam RPG where you are able to use a unique type of magic ability, known as a semblance to defeat enemies. Along with your semblance, you are also imbued with a powerful weapon -- use it in tandem with your semblance to wreck havoc! 

Enable fast mode in settings if you experience performance issues!

Please leave a like and a favorite! At certain goals we will provide rewards to every player!

Current Goals : 
750 Thumbs-up
1000 Thumbs-up
1500 Thumbs-up

Controls : 
Click / R2 = Attack
M / R1 = Menu
Q / ButtonB = Dodge
E / ButtonX = Interact
Shift / L1 = Sprint
CTRL / L3 = Camera Locked
(Additional controls may be found in the tutorial)

Clothes by: Blotnik
That's all we are sharing today in Roblox From Remnant Codes November 2020 , if there are anything you want to add please feel free to leave a comment below and we'll see you soon.
Related Posts: